Strong 10mm Twin Lock Heads
At only 10mm in diameter, the two lock heads are designed for even the thinnest laptops and devices while using the same key so you can quickly secure a laptop as well as a monitor, hard drive, printer or docking station.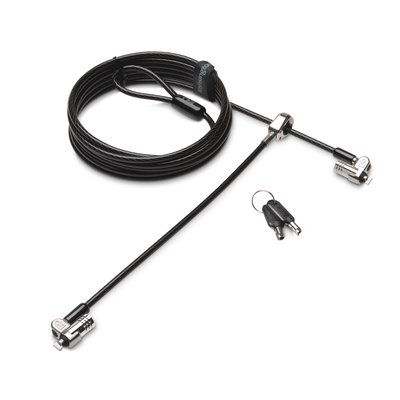 Hidden Pin™ Technology
The patented anti-pick technology ensures the lock cannot be tampered with.
T-Bar™ Locking Technology
The trusted industry standard for nearly 25 years and compatible with the Kensington Security Slot™ found in most laptops. The rotating bar securely attaches to the internal wall of the device for a premium level of security.
Carbon Steel Cable
Offering the same level of cut-resistance and theft-resistance as thicker cables, the carbon steel cable with plastic sheath offers security and greater mobility with 8 feet of cable.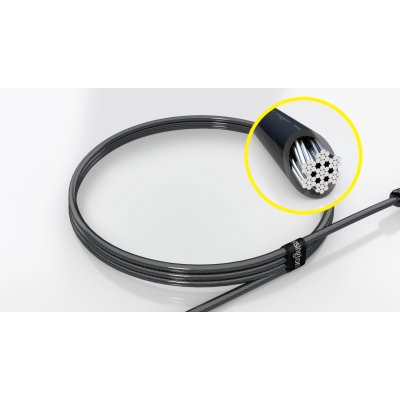 Pivot and Rotate Cable
Special hinge creates great freedom of movement, eliminating awkward angles and allowing you to insert your key with complete ease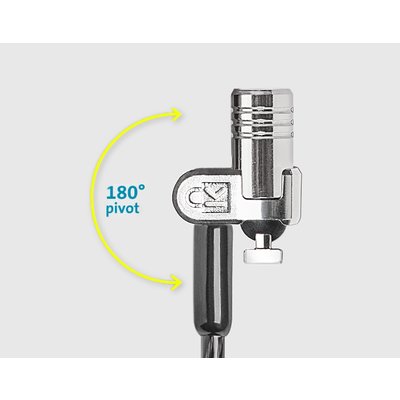 Verified & Tested
Engineered to Kensington's rigorous specifications and third-party standards in torque/pull, foreign implements, lock lifecycle, corrosion, key strength and other environmental conditions.
Register & Retrieve
Kensington's online key registration program that allows for quick, secure and easy key replacement if it ever gets lost or stolen