Divoom Sling Bag
The cool sling bag that will always belong to the young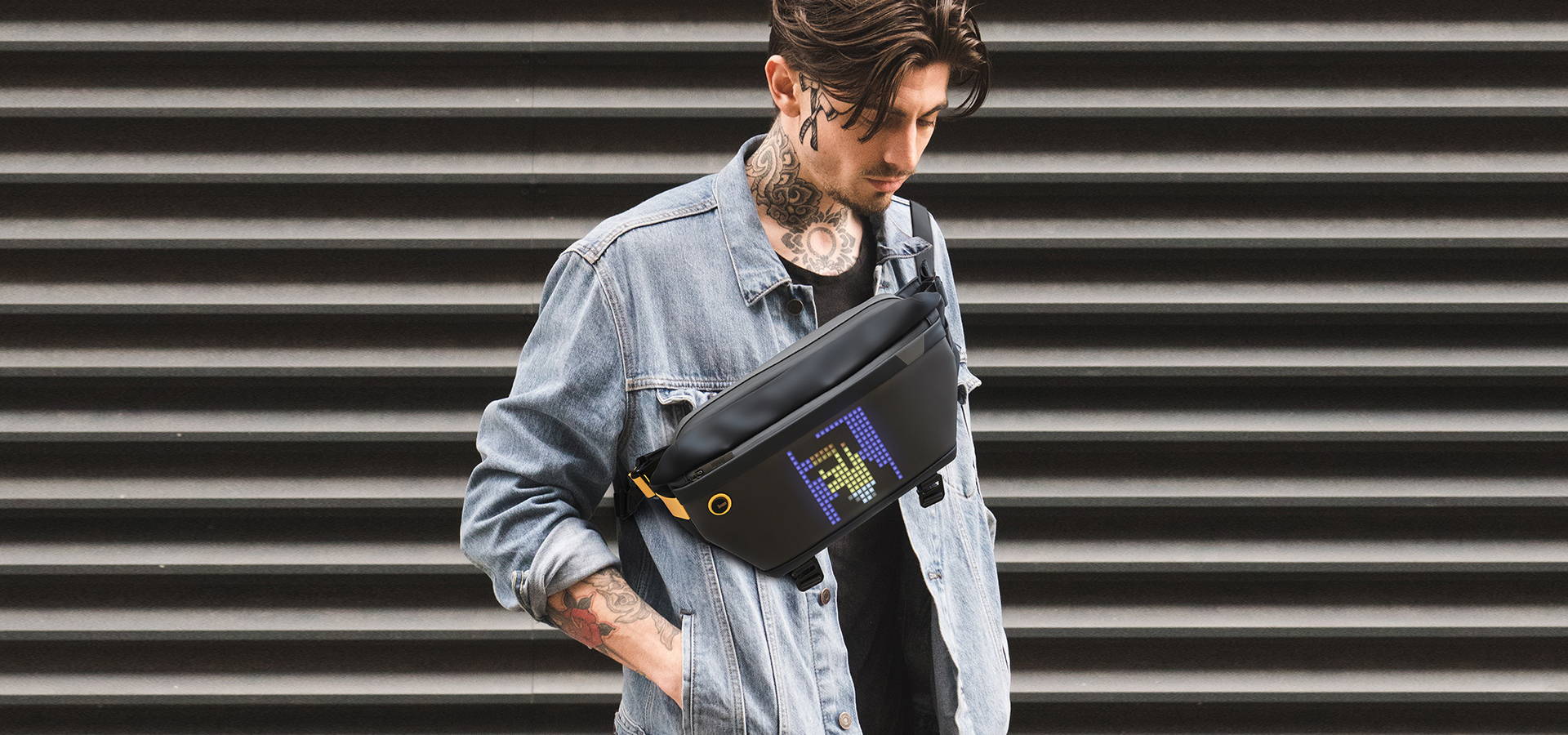 Made for fun
This is a funny led bag that can be customized to whatever pixel art you like on the screen. Divoom APP prepared lots of set images or you can choose to create your own image either with or without text. It would be great to wear on a night out or to a rave to express yourself and get creative on the go.
Keep everything in order
The front bag allow you to store the power bank to power the LED display, with several separate compartments inside the middle bag, enough room to fit iPad mini, makeup, tissue, keys and even water bottle. The waterproof cross bag comes with a rear bag to keep iPhone and wallet, make it ideal day pack.
Easy to wear or take off
Designed with the adjustable shoulder strap and you can carry it on your shoulder or around your waist. The strap fastener has a really strong magnet that fix the sling pack firmly. While the buckle is easy to take off when you pull the rope on the buckle.
How to download App
1. Search for 'Divoom' in 'Apple Store' or 'Google Play Store' for installation.
2. Open the camera of the mobile phone and scan the QR code of the product box for installation.
KEEP WATER OUT WITH WATER-RESISTANT FABRIC
The fabric has high gloss and water repellent properties, is flexible and wear-resistant, feels comfortable, smooth and wrinkle-free, light and environmentally friendly.